Backup XL Bowie Plain Edge, Green Textured G-10 Handles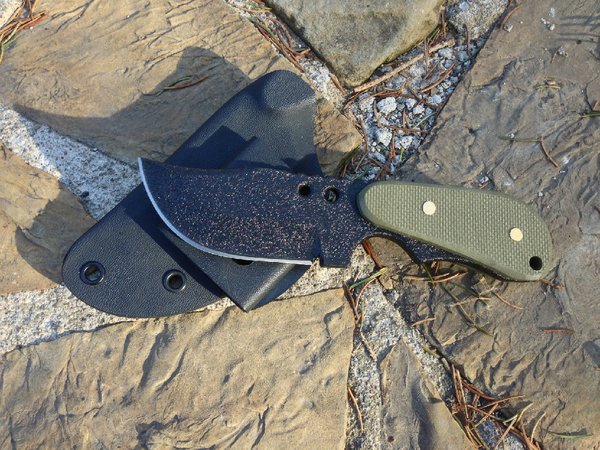 Backup XL Bowie Plain Edge, Green Textured G-10 Handles
This is a larger version of our popular backup model.
Handle options: black, green canvas Micarta, black or green textured G-10.
Blade options: Plain
Blade Length: 3 1/2"
Cutting edge 3.0"
O/A Length: 7"
Thickness: 1/4"
Width: 1 1/2" inch
Weight:12.6oz
Steel: 1095 High Carbon Steel RC-57-58
Finish on blade: Powder coat
Sheath: Black Kydex with 32 different carry positions.
MSRP: $120.00
Reviews