Esee 3 Carbon Fiber Pattern Kydex Sheath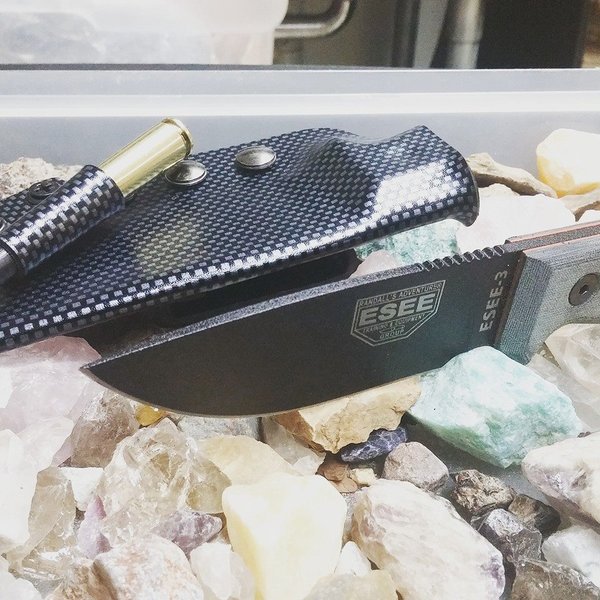 Esee 3 Carbon Fiber Pattern Kydex Sheath
This is our Esee 3 Carbon Fiber pattern sheath fits Esee 3 Models. Comes with reversible clip system.
Added feature Bullet case fire steel. Approximately 3" magnesium rod.
We can change or add a few options just let us know. Fire steel can be placed on back as well we just need to be told.

Reviews