Esee 6 Kydex Sheath with Izula II Piggy back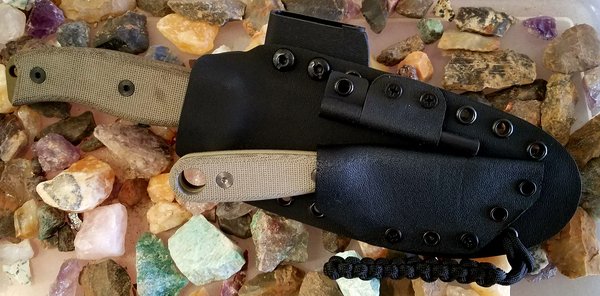 Esee 6 Kydex Sheath with Izula II Piggy back
Fits Esee 6. We use .80 Kydex.
18 rivots. Stainless steel Chicago screws on the Reversable 2" clip system designed by John Benson at Shadow Tech Knives.
This sheath can be worn horizontal and vertical. Upside down left or right.
Piggy back fits Izula II
Comes with our added Kydex capped Firesteel
Can be made in OD green, black, coyote, carbon fiber pattern or tan.
Let us know your options.
Reviews