"QRT" Quick Response Tactical - Spear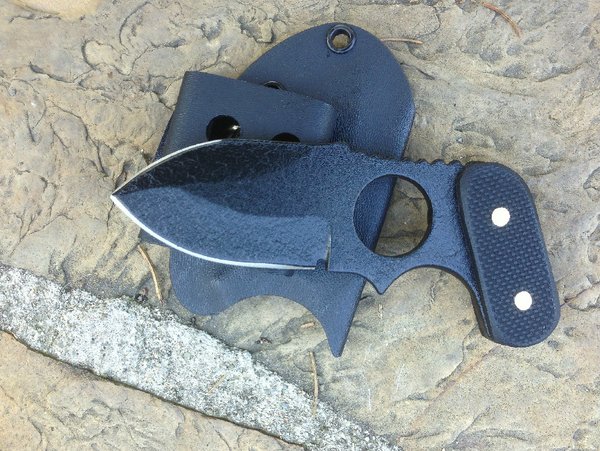 "QRT" Quick Response Tactical - Spear
Q.R.T. "Quick Response Tactical"
The compact design of the knife alows you to draw it and have a positive grip.
They can be worn behind a magazine pouch on a duty belt vertically.
The knife can be carried in multiple positions, with or without a belt.
The holes in the blade can be used to pull cord through and tighten.
Jimping ( grooves) on top of the knife give the user plenty of control for a non slip grip.
Lower finger guard prevents your hand from sliding forward.
Blade Length: 2"
Cutting edge 1 3/4"
O/A Length: Pistol grip 5"
Thickness: 3/16"
Width: 1 1/2"
Weight:7.0oz
Hole: Pistol grip model 1"
Steel: 1095 High Carbon Steel RC-57-58
Finish on blade: Powder coat
Sheath: multi-positinal sheath provides 32+ (plus) carry positions, including 45 deg. draw

MSRP: $80.00-100.00

Please let know handle choice upon ordering, handles available are black texture, green canvas(micarta), and black canvas(micarta). Also note that we are the only retailer with this knife from Shadow Tech, all orders are special orders.

Reviews