Raptor 1 - texture handle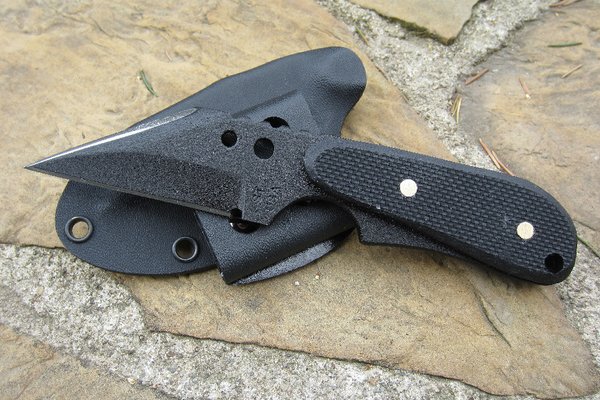 Raptor 1 - texture handle
The Raptor is one of the things that really pushes the limit, so many knives almost go there. The sharpened back edge and extreme point are designed to do one thing, become every knife fighters best friend!


Blade Length: 3.1/4", Thickness: 3/16", Width 1 1/4"
O/A Length: 7", Cutting Edge: 3"
Steel: 1095 High Carbon Steel RC-57-58
Finish on blade: Powder coat
Sheath: Kydex with horizontal, vertical and 45 degree draw option.

Retail $99.99-$109.99
Handle comes in black and OD green, please let us know upon ordering.

Reviews