Scorpion Glock 19,23,32 Kydex IWB Holster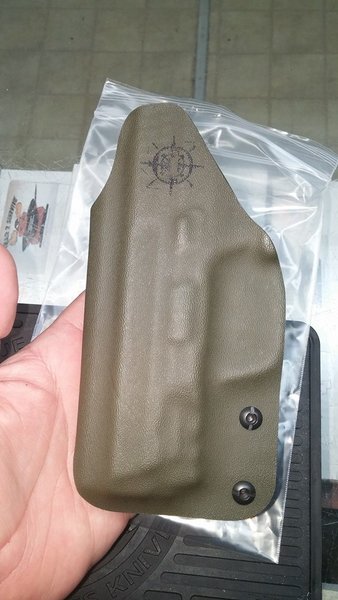 Scorpion Glock 19,23,32 Kydex IWB Holster
The Scorpion IWB is designed to conceal extremely well and give the wearer options for placement. It has two attachment methods, both of which can be interchanged. A single injection molded clip that clips over the belt for a quick on/off holster. This clip can also be canted to move the position of the holster to the three, four or five o'clock position, or you can choose the double flexible fixed loops. It comes standard with two adjustment screws for better control of retention. It can also be ordered with a combat cut, full or no sweat guard. This design helps pull the pistol closer in to the body, allowing for better concealment. All of the edges have been rounded for better comfort. Weapon not included.
Specify right or left handed
Specify OD GREEN, BLACK, CARBON FIBER, GUN METAL, FOLIAGE GREEN OR PINK.

Reviews