Talon C - Tonto Bowie Textured handle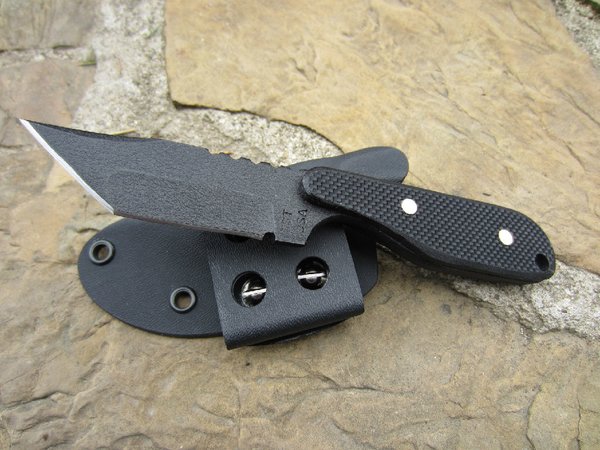 Talon C - Tonto Bowie Textured handle
The Talon series design is a compact fixed blade with self defense and utility in mind.

The "C" grind is a Tanto Bowie; thick at the tip for maximum penetration.


Talon C Tanto bowie grind
Cutting edge 3 1/4"
O/A Length: 7"
Thickness: 3/16"
Width: 1 inch
Weight:7.0oz
Steel: 1095 High Carbon Steel RC-57-58
Finish on blade: Powder coat
Sheath: Kydex with 32 different carry positions.
MSRP: $94.00-$109.99

Handle comes in black and OD green, please let us know when ordering.

Reviews