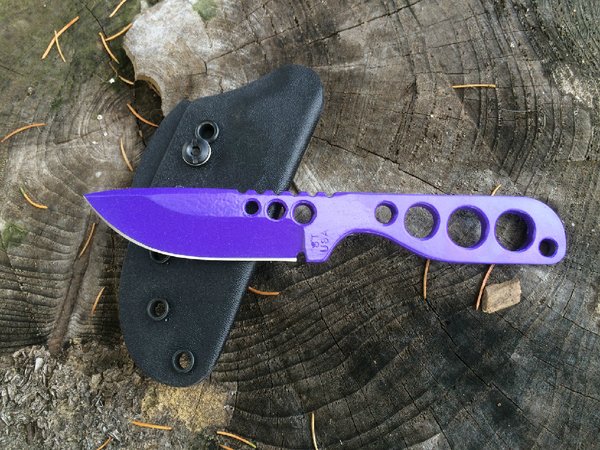 Talon G - Lite series
Talon G - Lite
Lightweight and great for cord wrapping.
Blade Length: 3 1/2"
Cutting edge 3 1/4"
O/A Length: 7"
Thickness: 3/16"
Width: 1 inch
Weight:7.0oz
Steel: 1095 High Carbon Steel RC-57-58
Finish on blade: Powder coat
Sheath: multi-positional kydex offering 32+ (plus) different carry positions.
Blades come in purple and tan, please let us know when ordering.
Reviews